The company was founded in 1997 by the current owner and managing director, who has decades of experience in the logistics and forwarding industry.
We are pleased to inform you that our new logistics centre has been in operation since July 2011.
It was planned and built especially with regard to the so-called third-party use, ecology and energy efficiency. This ensures your high and increasing quality requirements within the scope of our logistics services for the long-term future.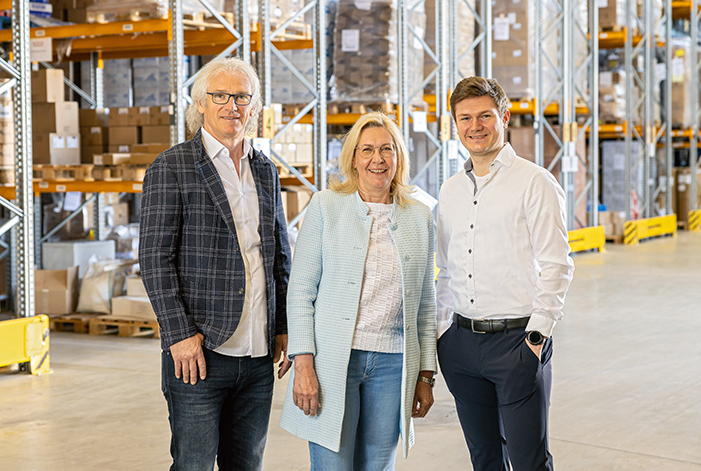 In March 2011, we were successfully certified according to ISO 9001:2008 and recertified in 2015 in May 2017.
Today, the company has approx. 3,500 sqm of storage space with over 6,000 pallet spaces at the Wirtschaftspark Süd in Erftstadt. We have further locations in Weilerswist and in Frechen with approx. 15,000 sqm of storage space. Furthermore, we have approx. 300 sqm of office space.
The premises are access-protected and alarm-secured.
The current focus of the company's activities is on industry-specific fulfilment solutions for advertising materials and forms, shop articles from the consumer, advertising and literature segments, as well as the storage and distribution of pharmaceutical products in accordance with § 52a of the German Medicines Act.
The company also focuses on servicing bulk business, such as automotive and electronics, as well as other specialised sectors, e.g. the storage and distribution of solar modules.
The use of modern software ensures flexible data and customer connections to the merchandise management processes. The prompt transmission of status and tracking information is also a great advantage for our customers.
Today, the company is therefore in a position to respond individually and quickly to customer wishes through a team of qualified employees.
Our history